Starver M
<!-googleoff: index-->
$54.95
<!-googleon: index-->
Starver M Phosphate Remover 
This highly concentrated formulation from Lo-Chlor Chemicals is a uniquely formulated phosphate remover which removes up to 2 parts per million with one dose and maintains low levels of phosphates with minimal fuss.
Features & Benefits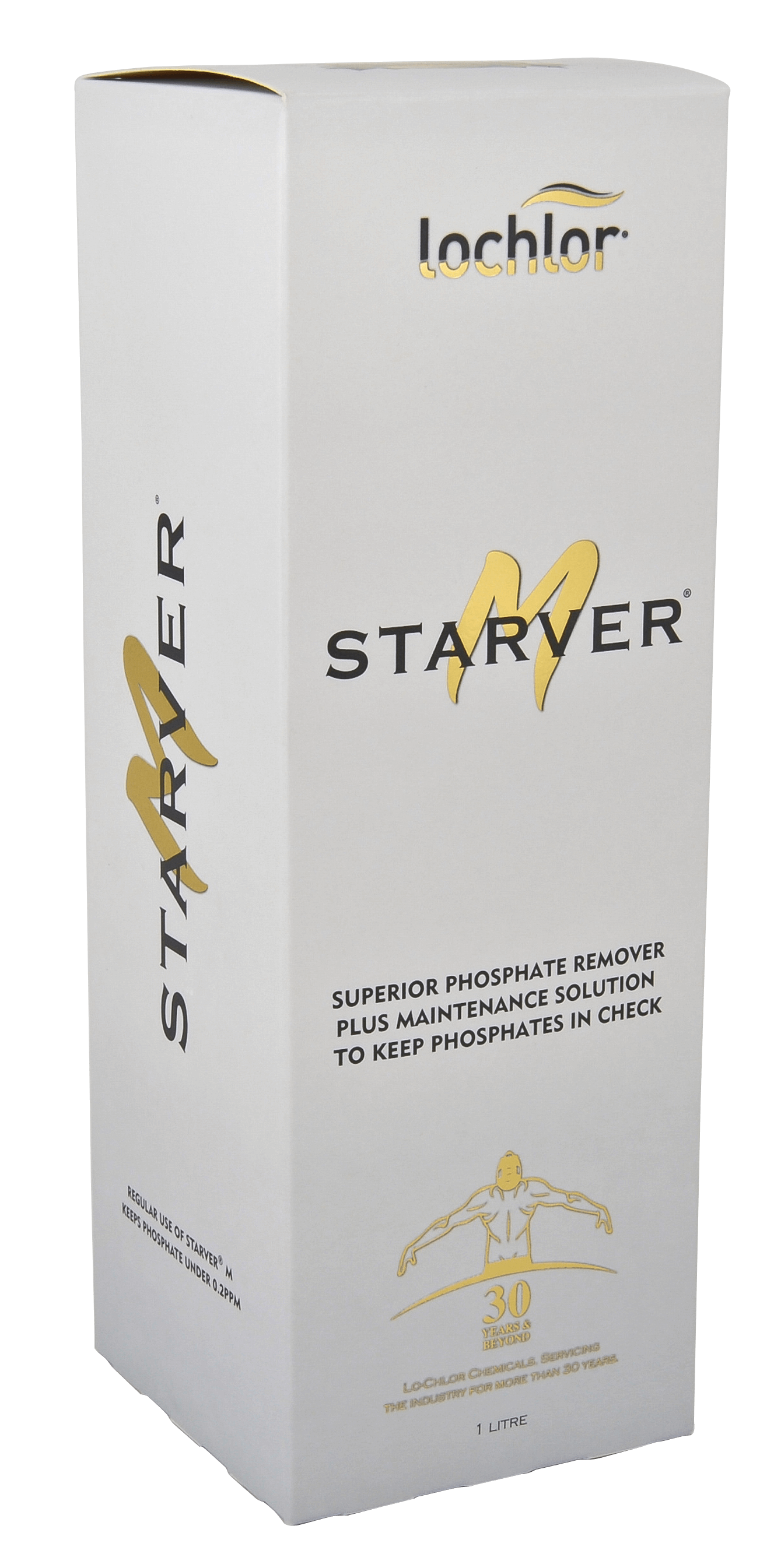 Simple, easy application directly through the skimmer
No sediment so no need to shake before use
A single dose of 250mls will remove up to 2 ppm (parts per million) of phosphates from swimming pool water
Natural composition of unique polymers and rare earth compounds.
Built in clarifier gives superior look to water quality
Does NOT cloud pool water like other phosphate removers
Increases efficiency of all sanitisers
Increases the efficiency of salt water chlorinators
No need to vacuum (does not settle out in pool)
No effect on filter pressure
Sizes
Dosage
Add 250mls once per week for every 50,000 Litres pool water
Fantastic service. 2 day turnaround!!. Does not got better. Will definately purchase from POOLSHOP again
, Ordered another product from elsewhere, I'm still waiting, 3 weeks later!!
Starver Delivered
Great product, price and service
Pool Starver
Shopped around and found the best deal on bulk high concentrate Starver at Poolshop. I was impressed by how quickly it was sent and delivered. Highly recommend Poolshop.
poolshop service
fast efficient service. not had a chance to use the product yet.